C-Class Wins KBB 2016 Best Buy Award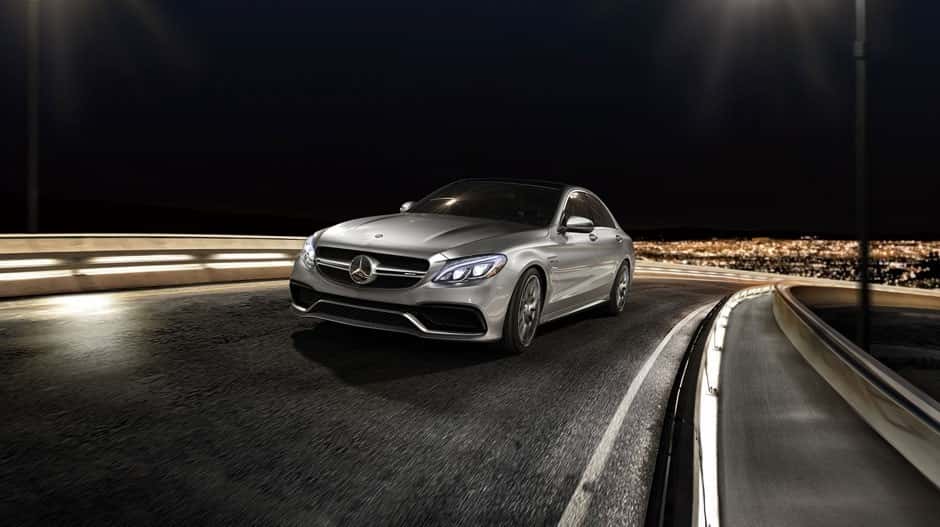 KBB Best Buy & Almost Gone for Good: The 2016 C-Class
You know that the Mercedes-Benz C-Class is a marvelous feat of engineering, so it should come as no surprise that the C-Class won an award from the Kelly Blue Book, not once, but twice. But what may surprise you is that the experts at Kelly Blue Book considered Mercedes-Benz C-Class the 2016 best buy in luxury cars. Here's why.
Performance
The Mercedes-Benz C-Class doesn't lack when it comes to overall performance. This isn't your grandfather's Mercedes. The C-Class is impressive when it comes to power. It's 2.0 liter inline 4-cylinder turbocharged engine pumps out 241 horsepower and 273 lb-ft of torque. The Mercedes-Benz C-Class will do 0 to 60 in 6.1 seconds. Not enough performance? Then try the more than capable AMG® C 43 Sedan with its enhanced 3.0 liter V6 twin turbo engine that produces 362 horsepower and 384 lb-ft of torque. The AMG® C 43 Sedan goes 0 to 60 in a blistering 4.6 seconds. The transmission is the powerful seven speed automatic that comes standard on all C-Class cars that has shift paddles that will enable you to control when you need to put more power to the tires.
Comfort
As the most refined and expansive Mercedes-Benz C-Class to date, you'll be cradled in absolute comfort with it's expansive interior and well-appointed features. With vivid and easy to read displays, the infotainment center allows you to navigate with optional navigation and listen to your favorite music with ease. The screen works as a touchpad that will respond to your inputs – and even your handwriting. The aluminum and wood accents bring a richness to the interior that is sure to impress.
Not fond of a bumpy ride? You don't have to endure spilling your latte again with the Airmatic suspension. Set it to comfort and enjoy a smooth and comfortable ride. Looking to improve your gas mileage? Choose ECO. Or maybe you're taking your Mercedes out to the track. There are two sport settings to ensure you get the performance you need.
With dual zone climate controls and even an optional perfume added to the air before it enters the cabin, you can be sure everyone in your new C-Class will be comfortable.
Innovation
The Mercedes-Benz C-Class is innovation on four wheels. With the available Driver Assist package, you'll be able to see behind your car with ease. Blind Spot Assist works actively to ensure that you're covered while driving. Your cruise control is adaptive to ensure smooth driving whether on the highway or in the city. With an optional heads up display, you never have to worry about looking down at your instruments.
The AMG® C 450 offers 14-way-power sport seats, Bluetooth® audio streaming, adaptive braking, AMG® adaptive sport suspension, ECO start/stop. and Collision Prevention Assist standard on every model.
You can still own an award-winning 2016 Mercedes-Benz C-Class automobile by visiting your Mercedes-Benz dealership. 2016 C-class automobiles are still in stock but are going quickly, so come down to your Mercedes-Benz of Bonita Springs or check out our inventory online.