New 2019 Mercedes-Benz CLS makes L.A. Auto Show Premiere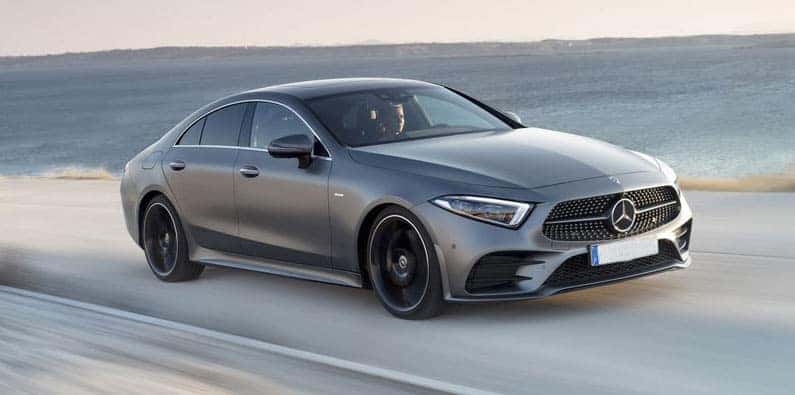 Mercedes-Benz has already started announcing some of their new vehicles for the 2019 model year. One of the vehicles that are being talked about is the 2019 Mercedes-Benz CLS. It is a vehicle that is professional and sporty both inside and out. Mercedes-Benz is expecting this to be their next trendsetter in the class because it will feature new technology that will push the limits of style, performance, and even luxury.
What is Under the Hood?
One of the things that people are talking about the most is the power that the 2019 Mercedes-Benz CLS will have. It will come with an all new inline-6 turbocharged engine that features an EQ Boost. This is not just an engine that is designed to provide more power but it will also help with saving some energy along the way. It will have the same level of efficiency in this area that is usually found in a hybrid vehicle. EQ Boost and starter-generator is designed to help the combustible engine during points of acceleration. This will allow the vehicle to actually sail on the roads as a way of conserving fuel. Beyond that, though, it will also add an additional 21 horsepower to the 362 horsepower in the previous model year. The transmission that will come standard is the 9G-TRONIC 9-speed automatic transmission. This innovation will allow for even more strength in terms of acceleration while conserving more fuel than it has before. The vehicle will, as a result, have a top speed of 130 miles per hour. It will act like a hybrid vehicle but it is not a hybrid vehicle.
Interior Design
Even though the engine is a vital part of the vehicle, the interior design is also just as impressive. It will have new style components and more comfort than ever before. There is now room for five people inside and there is ambient lighting available in 64 different colors. You can change the colors based on the color you prefer and can update it at any time. There is even the addition of Driver Assistance to help drivers stay in their lane as well as keep a safe distance while in traffic. Drivers can choose to add on the ENERGIZING Comfort feature to bring even more into the cabin and make every drive even easier and more enjoyable. The interior features a sporty yet elegant design that really hits home with both main design aspects so you can get the best of both worlds at all times.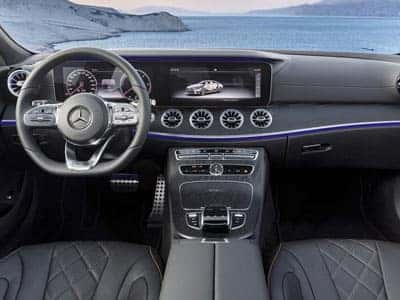 The 2019 Mercedes-Benz CLS is set to be available for purchase in Fall 2018. While we still have almost a year until it will officially make its debut on the market, the wait will be worth it. If you are interested in taking it for a test drive next year or would like to test drive another vehicle in the meantime, be sure to stop by our showroom today.