Advances in Mercedes-Benz S-Class Intelligent Driving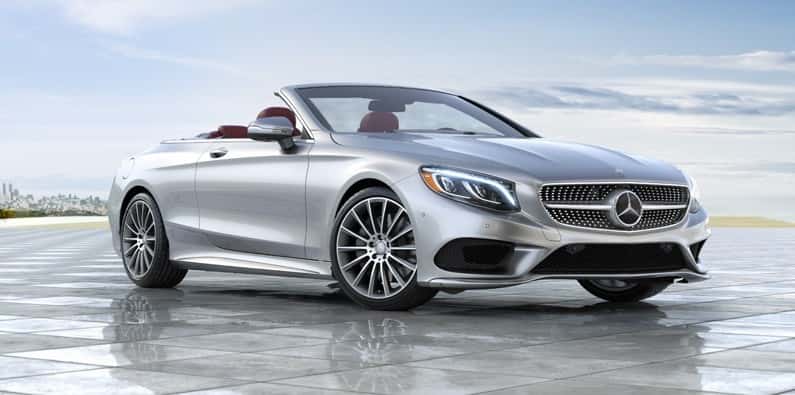 Smart technology has been working its way into all aspects of modern life, and automobiles are no exception. Driver assistant systems have evolved significantly in recent years, and Mercedes-Benz is poised to take it to a whole new level with the unveiling of their S-Class. According to Dr. Michael Hafner, who head the company's Automated Driving and Active Safety department, the new S-Class will offer driver support features superior to any that have been available to date. Here's what to expect:
An enhanced view of the traffic situation via improved radar and camera capabilities, allowing drivers to see farther ahead than before.
Increased navigation and map data to help drivers get where they're going more easily.
Automatically adjusted speeds at bends in the road and at junctions to help decrease chances of accidents.
The S-Class will also feature emergency stop assist technology that will stop the vehicle safely when mechanisms sense that the driver is no longer in active control. If no steering wheel movement exists for a predefined amount of time, the system will send the driver audio and visual prompts to place the hands on the steering wheel. If this does not occur, the system then applies the brakes to bring the vehicle safely to a stop. The system also unlocks the vehicle to allow emergency responders easy entry. These actions are canceled if drivers regain control of the car.
Refined active steering assist will offer increased driver support and improved performance, resulting in a safer ride with a reduced likelihood of accidents. The new S-10 offers driver support to perform evasive maneuvers designed to avoid impact with other vehicles, bicycles, and pedestrians.
Active Brake Assist
This feature activate braking to help drivers avoid collisions with other cars, pedestrians, bicycles, and buildings or other stationary objects. When the system senses a collision danger, it sends audible and visual warnings to the driver. If the driver does not respond, the system implements emergency assisted braking.
Another recent innovation in S-Class Intelligent Driving technology is that coasting speeds can automatically be adjusted to create the smoothest possible ride.
Active Lane Change Assist
The active lane change assist has been upgraded to include the capability to allow the driver to change lanes simply by giving the indicator stick a nudge. Sensors then discern whether the desired lane is clear of all other traffic supports the driver in changing lanes if all is clear. The S-10 also features an active lane-keeping assist that provides warnings to drivers when the system senses that the vehicle is drifting out of its lane.
True to tradition, Mercedes Benz remains far ahead of the playing field when it comes to technological innovations designed to optimize customer safety and comfort. Please feel free to contact us at your convenience if you would like to hear more about this year's S-Class Intelligent Driving system.